---
swissnex Boston and the Fribourg School of Management will host Michel Jordi, serial entrepreneur and disruptor of the Swiss watch industry, for an evening conversation at swissnex Boston. Michel Jordi will share insights from his extraordinary entrepreneurial journey and his new book "Ignite that Spark – 10 Commandments of Entrepreneurship."
Various studies have shown that we think in images and recognizing that time is such a precious commodity, Michel Jordi has deliberately adopted a straight-to-the point approach. These considerations gave birth to this uplifting 160-page handbook – based to a large extent on his own experiences and vision – that is a must-read for every aspiring entrepreneur.
Bio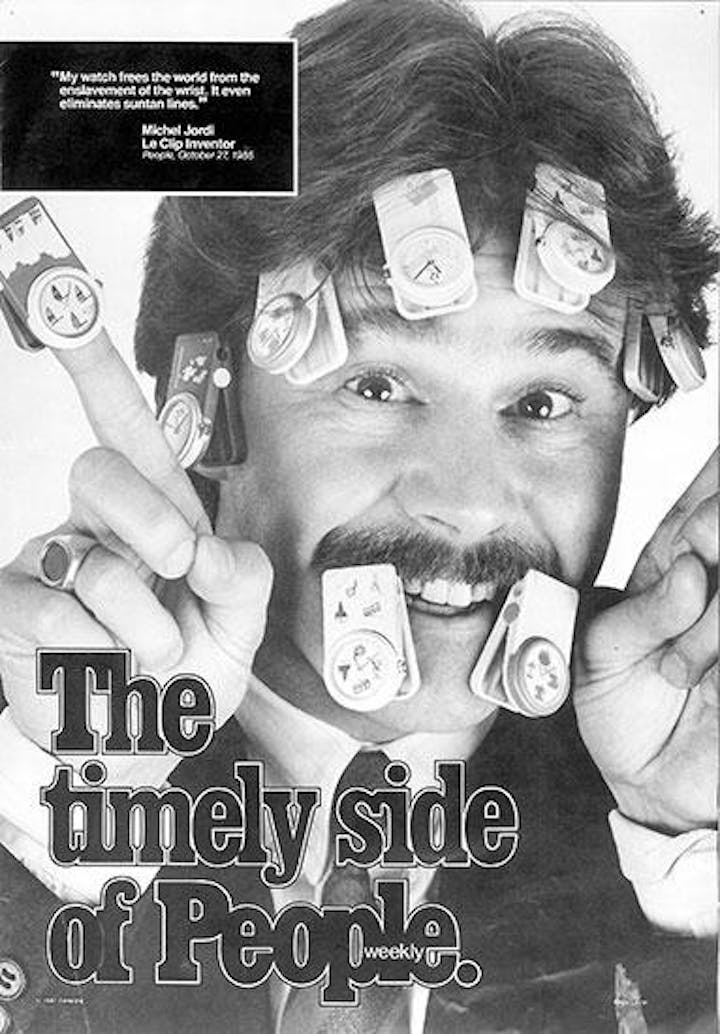 Michel Jordi on the Cover of People Magazine, 1986.
Michel Jordi is a serial entrepreneur and a disruptor of the Swiss watch industry for over three decades. As the inventor of the legendary Swiss Ethno watch and LE CLIP, which brought him international fame and recognition, he pioneered "Swissness" to highlight the value of Swiss made brands. Over the course of his career, he started five different companies, three of which became high revenue earners and global players.
Michel Jordi was born in Switzerland, studied in England and pursued post-graduate studies at Harvard Business School and IMD in Lausanne. Recognized for developing iconic products and disrupting traditional Swiss watchmaking, he was honored with the Leadership Award 2018 of the EU Business School, Barcelona and received the "Grand Prix Triomphe de l'Excellence Européenne" for the creation of LE CLIP in Monte Carlo in 1986.
In 2017, he published his autobiography Der Uhrschweizer in German, and his entrepreneurial guidebook "Ignite that Spark – 10 Commandments of Entrepreneurship" debuted in November 2018.
Program
6.00 pm Doors Open
6.30 pm Welcome Remarks, Keynote, Q&A
7:30 pm Networking Reception
9:00 pm Doors Close