---
A panel representing different layers of the innovation process will share their experiences and insights, and debate about Life Sciences – an industry that is of central importance to the Greater Boston Area.
Bram Goorden, General Manager, Head, Prometheus Therapeutics
Anders Linden, Transactions at Johnson & Johnson Innovation
Daniele Foresti, Research Associate at the Lewis Lab at Harvard School of Engineering and Applied Science
Gilles Suard, Jr. Project Manager, Innovation and Entrepreneurship, swissnex Boston
Moderated by Maren Cattonar, COO of Automated-Analytics and consultant for Neurala

---
How does one bring the spark of an idea all the way through to market? It's not magic — it's a multi-faceted process, combining the concerted efforts, brainpower, and talents of multiple individuals and entities, including researchers, entrepreneurs, investors, and large companies.
Our targeted audience (comprised of industry experts, VCs, researchers, and innovation specialists) will take part in a dynamic discussion moderated by Maren Cattonar.
The evening will close with a networking session, where cross pollination between disciplines and fields is highly encouraged.This could be a channel to new collaboration, or funding. Or it could be that you're just getting your feet wet with a new idea. Come for an illuminating panel discussion, stay for the great networking.
---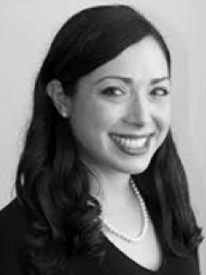 Maren Cattonar, COO of Automated-Analytics and CEO of its US based arm (moderator)
Automated-Analytics focuses on next generation large scale image processing for biotech, oil and gas, and defense intelligence sectors. Ms. Cattonar also serves as a consultant for Neurala (a Boston based Neurala Networks company), among other firms working with US Government agencies. Additionally, she mentors MIT start-ups through its Sandbox program and innovation i-Teams course. Prior to taking the entrepreneurial path, she was a venture capitalist for ClearSky. Ms. Cattonar served as the MIT Deshpande Center's Assistant Director, where she was responsible for managing and executing the Center's grant programs and providing innovation support to faculty and students. She also manages relationships with catalysts, industry and international programs. She was a Senior Industrial Liaison Officer at MIT's Industrial Liaison Office where she served as the primary contact at MIT and managed a portfolio of companies in aerospace and defense and insurance. Previously she was with Northrop Grumman as the manager of technology strategy and portfolio development, and the manager of sector mergers acquisitions and divestitures. Her responsibilities included managing the Sector's internal research and development budget, collaborative technology efforts with Government FFRDCs, strategic relationships with businesses, and developing new business models to foster innovation. Ms. Cattonar was also deputy corporate lead against improvised explosive devices (IEDs), a systems engineer on strategic missile defense programs, and a program manager for advanced technology programs in chemical and biological weapons detection, advanced radar and communications programs. Ms. Cattonar received B.S. degrees in Engineering and Economics from Rensselaer Polytechnic Institute, and her M.S. degree from University of Pennsylvania's Wharton School and School of Engineering and Applied Science.
---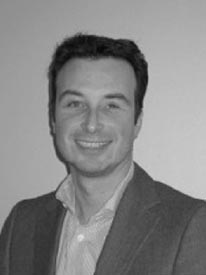 Bram Goorden, General Manager, Head, Prometheus Therapeutics
Prometheus Therapeutics (San Diego, CA) is a Nestle Health Science (NHSc) company which focuses on developing and commercializing oncology and GI therapies. Before this role, Bram was Vice President, Global Head of Brain Health at NHSc, with offices in Cambridge, MA. Bram originally joined the company in Switzerland in 2013 to help found a new business for the Nestle Group based on novel therapies through research collaborations, alliances and BD&L deals.Bram brings almost 20 years of experience in life sciences, having held global roles of increasing responsibility in general and commercial management with Eli Lilly and UCB Pharma. Bram began his career as a management consultant at Accenture and performed consulting work for biotech clients in areas such as immunology, bone health and oncology.He is Chairman of the Board for the Virdis Group, active member of the Biopharma Executive Council, and former member of patient advocacy boards in mental health. He is also a mentor with MassChallenge.Bram has a BA from the University of Bologna – Italy, an MSc from the University of Antwerp – Belgium in Commercial Engineering, and an eMBA from the Kellogg School of Management from Northwestern University, Evanston, IL – USA. He is also a trained counsel (system psychology).Bram is a Belgian citizen and lives with his family in Lexington, MA.
---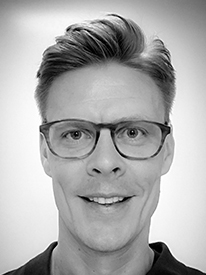 Anders Linden, Transactions at Johnson & Johnson Innovation
Anders is responsible for developing and executing transactions with a diverse set of industry partners, including biotech companies, venture capital, non-profit organizations, governments, and academic institutions regionally to access innovation across J&J's areas of interest – pharmaceutical Therapeutic Areas, Consumer and Medical Device Businesses. He manages all aspects of the deal process, developing value-creating deal structures, leading term sheet & contract negotiations and driving the business case development & approval process. Anders also provides business and commercial analytics capabilities to the Boston Innovation Center team.
---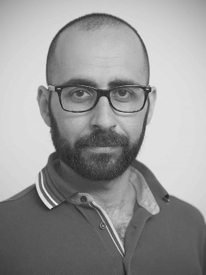 Daniele Foresti, Research Associate at the Lewis Lab at Harvard School of Engineering and Applied Science
Daniele began his current position in 2014. He earned his PhD in Mechanical Engineering from the Swiss Federal Institute of Technology in Zurich (ETHZ), for which he was awarded with the ETH Medal for outstanding Doctoral Thesis.He is interested in working at the boundaries of interfacial phenomena and non-linear acoustics. At the core of his research at Harvard is his newly introduced printing concept, namely acoustophoretic printing. Acoustophoretic printing has the potential to revolutionize the field of microparticle production and additive manufacturing by surpassing existing limitations in droplet generation technologies. His work is supported by the Society in Science – Branco Weiss Fellowship, that aims at funding those postdoctoral researchers in the world willing to engage in a dialogue on relevant social, cultural, political, or economic issues across the frontiers of their disciplines.Together with Prof. Jennifer Lewis and Armand Kurum, Daniele is working to transfer his technology to the market. Lately, he took part to MassCONNECT, which is MassBio's entrepreneur mentorship program for early stage start-ups.
---

Gilles Suard, Jr. Project Manager, Innovation and Entrepreneurship, swissnex Boston
Gilles recently finished his MBA in Innovation, Growth Management and Entrepreneurship. As part of swissnex Boston, he serves as a point of contact between Swiss and North American innovators, educators, and entrepreneurs. His early-onset passion for food and service launched his career as a chef in Switzerland. Driven by his desire to offer quality experiences through food discovery and warm hospitality, he continued his studies at the Ecole Hôtelière de Lausanne. After few years working within the hospitality business in the USA and Switzerland, Gilles decided to embrace his passion for entrepreneurship, which has been transmitted to him for 4 generations. During his MBA studies at HEG Fribourg, he created, developed and is currently CEO of a company venturing in the sharing economy trend called Hood. Following his appetite to develop startups, Gilles, as CEO, has managed the launch of an early stage startup, Ruben Delivery. In Boston, he has forged deep connections with the innovators at the frontier of technology and healthcare, which provided a relevant and contemporary understanding of the dynamic market at play. To go deeper into his interests in corporate innovation and entrepreneurship, Gilles has written his Master Thesis on the Open Innovation dynamics in the healthcare industry in Boston.