---
Swiss Sciences Night 2020 @ MIT Media Lab
Have you ever considered studying or working in Switzerland? For a small country with roughly the population of New York City and the size of Massachusetts, the Alpine nation is flush with opportunity. Switzerland offers a rich and diverse ecosystem of research, innovation and technology, as well as world-famous landscapes and a central location in the heart of Europe. Join swissnex Boston and representatives from Switzerland's top universities, research institutions and companies for the 10th annual Swiss Sciences Night – an evening of conversation, science and opportunities.
Why Switzerland?
Switzerland has established an empowering environment for academics, researchers and innovators alike. With top-ranking institutions, 28 Nobel Laureates associated with the country and an above-average quality of life, Switzerland is an attractive destination for the world's best talent.
This is your chance to chat in-person with representatives of top Swiss academic institutions and companies and discover opportunities in your field.
Who is the event for?
The Swiss Sciences Night is aimed at students, researchers, and professionals who are interested to pursue a career in Switzerland and wish to network with the various organizations present and learn more about the opportunities they offer. If you are interested in the work of swissnex Boston, but not in career opportunities in Switzerland, we ask that you please join our other activities, starting with the Basel Night on Wednesday, February 26th.
Who will be there?
The following institutions have confirmed their attendance. Check back for more exhibitors as they are announced!
More to be announced!
Program
6:30 pm Doors open
Networking reception
9:00 pm Doors close
Partner Profiles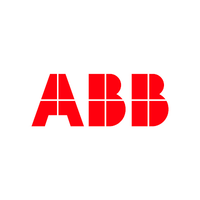 ABB
ABB (ABBN: SIX Swiss Ex) is a pioneering technology leader with a comprehensive offering for digital industries. With a history of innovation spanning more than 130 years, ABB is today a leader in digital industries with four customer-focused, globally leading businesses: Electrification, Industrial Automation, Motion, and Robotics & Discrete Automation, supported by its common ABB Ability™ digital platform. ABB's market-leading Power Grids business will be divested to Hitachi in 2020. ABB operates in more than 100 countries with about 147,000 employees.

Aurora Flight Sciences
Aurora Flight Sciences, a Boeing Company, is a leader in the development and manufacturing of advanced unmanned systems and aerospace vehicles. We are headquartered in Manassas, Virginia and operate production plants in Bridgeport, West Virginia and Columbus, Mississippi. Aurora has Research and Development Centers in Cambridge, Massachusetts, Dayton, Ohio and Mountain View, California, and a European office, Aurora Swiss Aerospace, located in Luzern, Switzerland.

CSEM
CSEM, Centre Suisse d'​ Electronique et de Microtechnique (Swiss Center for Electronics and Microtechnology), founded in 1984, is a private applied research and development center specializing in micro- and nanotechnology, photovoltaics, system engineering, microelectronics and communications technologies. In providing its high-tech know-how and technological expertise, CSEM strives to anticipate the future needs of different markets in terms of new technologies and offers its services to industrial clients. It also develops its own commercial activities – either together with existing companies or through the creation of spin-offs and start-up companies – and actively contributes to developing Switzerland as a high-tech industrial location.

Disney Research
Disney Research's lab in Zurich is perfectly placed for easy access to the Swiss Federal Institute of Technology in Zurich (ETH), whose formidable faculty in science and engineering includes 21 Nobel Laureates. With strong ties to the Computer Graphics lab at ETH, the Zurich lab is influencing video of the future with video manipulation, video coding, 3D, and perceptual studies, as well as computational cinematography, human and facial animation, and capture technologies. Additional strengths include wireless networking and computational materials.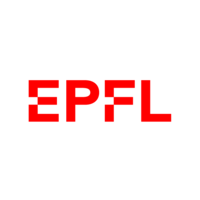 EPFL
EPFL (Ecole Polytechnique Fédérale de Lausanne) is one of two Swiss Federal Institutes of Technology. Its location on the shores of Lake Geneva, EPFL brings together a campus of more than 10,000 people. By its novel structure, the school stimulates collaboration between students, professors, researchers and entrepreneurs. These daily interactions give rise to new and groundbreaking work in science, technology and architecture.

ETH
Freedom and individual responsibility, entrepreneurial spirit and open-mindedness: ETH Zurich stands on a bedrock of true Swiss values. Our university for science and technology dates back to the year 1855, when the founders of modern-day Switzerland created it as a center of innovation and knowledge. At ETH Zurich, students discover an ideal environment for independent thinking, researchers a climate which inspires top performance. Situated in the heart of Europe, yet forging connections all over the world, ETH Zurich is pioneering effective solutions to the global challenges of today and tomorrow.

FHNW Academy of Art and Design
Shaping the future – a thousand students, teachers and staff working and studying at the FHNW Academy of Art and Design make the institution a multi-faceted learning, teaching, and research community. It addresses and drives today's socially relevant discourses in theory and practice, thus contributing significantly to the shape of tomorrow's cultures.

SNSF
Mandated by the federal government, the Swiss National Science Foundation (SNSF) supports basic science in all academic disciplines, from history to medicine and the engineering sciences. The SNSF is Switzerland's foremost research funding organization and finances over 3,200 projects involving 14,800 researchers each year.
In close collaboration with higher education institutions and other partners, the SNSF strives to create optimal conditions for the development and international integration of Swiss research. It pays particular attention to the promotion of young researchers. In addition, it accepts evaluation mandates to ensure that large Swiss research initiatives funded by third parties deliver the highest scientific quality.

UniBas
The University of Basel has an international reputation of outstanding achievements in research and teaching. Founded in 1460, the University of Basel is the oldest university in Switzerland and has a history of success going back over 550 years. As a comprehensive university offering a wide range of high-quality educational opportunities, the University of Basel attracts students from Switzerland and the entire world. The university has positioned itself amidst the international competition in the form of five strategic focal areas: Life Sciences, Visual Studies, Nanosciences, Sustainability and Energy Research and European and Global Studies.

UZH
With its 26,000 enrolled students, the University of Zurich (UZH) is Switzerland's largest university. Founded in the year 1833, UZH was Europe's first university to be established by a democratic political system; today, UZH is one of the foremost universities in the German-speaking world. Made up of seven faculties covering some 100 different subject areas, the University offers a wide variety of Bachelor's, Master's and PhD programs. In addition, UZH's continuing education programs offer excellent learning opportunities.