---
On April 19, Arnaud Dubreuil and Jean Etesse from the University of Geneva's Physiscope team will be at swissnex Boston to show two very impressive properties of superconductors: levitation and pinning effect. The hour-long show will be followed by a networking reception.
Nowadays superconductivity is a very active research field, with applications in medicine, energy, transportation and telecommunication. Despite the fact that superconductor materials have to be cooled down to very low temperatures, superconductivity is present in everyday life and its applications are increasing. The University of Geneva is highly involved in research on superconductors and quantum materials, with a very strong orientation to industry and knowledge and technology transfer.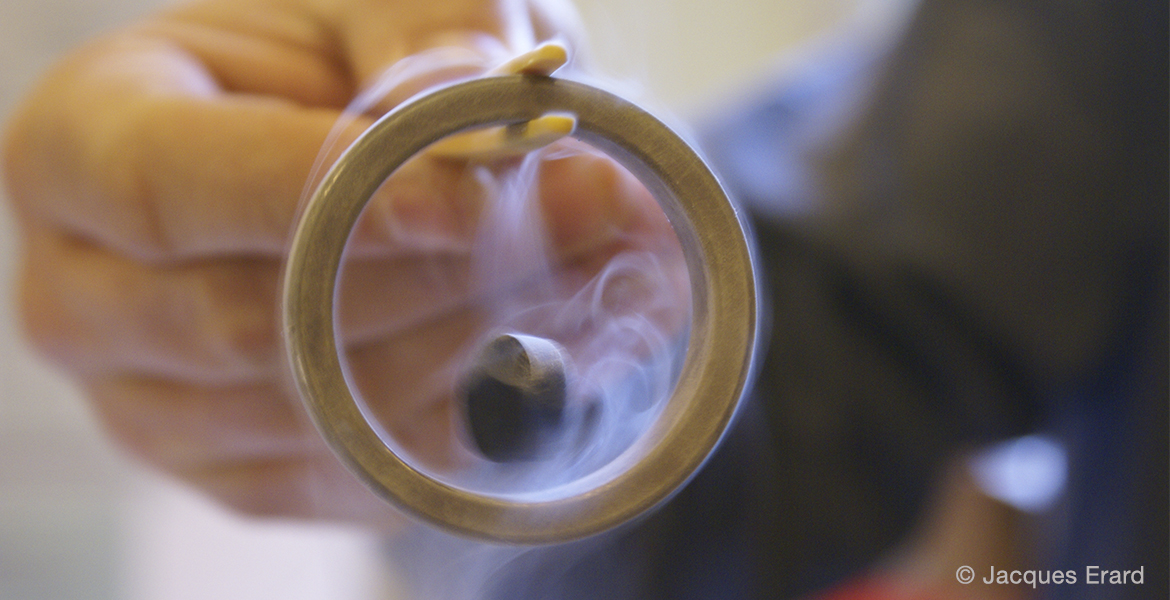 Participants will test and experience superconductivity's properties, using small magnetic levitation kits and will feel how strong they are. These effects allow many applications, such as transportation without friction, which is very energy efficient; and energy storage. The flywheel presented during the show demonstrates that we're already able to store mechanical energy and convert it into electricity during consumption peaks. This kind of set up is already used in everyday life.
This event is open to participants of all ages.